COVID19 Info
✅Book with confidence, 100% money back guarantee.
✅Adapted protocol.
+ Info
Surf School in Tarifa | Surf Fun Tarifa
Surf courses and rentals in Tarifa
Welcome to Surf Fun Tarifa located in Tarifa, Spain. Consistent waves, warm water, lots of spots and the best climate in Europe awaits you in Tarifa. Our surf school offers everything you need to learn how to catch your firsts waves or rent surf stuff.


Why choose Surf Fun Tarifa for your surf course?
Surf Fun Tarifa´s main objective is to teach Surf safely while you enjoy. In our Surf courses in Tarifa you will learn under a methodology based on years of experience. We guarantee that you will learn Surf quickly and easily !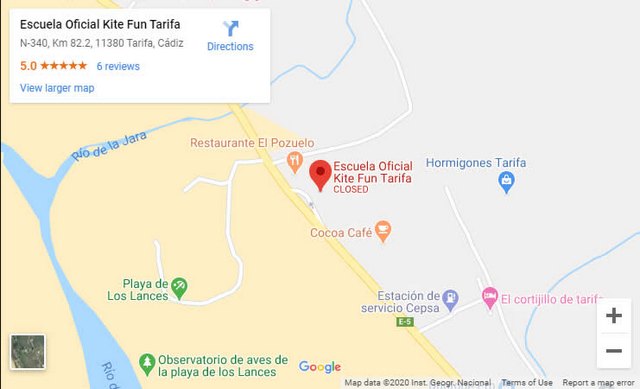 Is Tarifa a good place to take a Surf course?
Yes. Depending on weather conditions, Tarifa offers various spots for practice and learning to surf. Usually the waves are suitable for all levels, so if you want to do a surf course or rent your surf board, Tarifa is a great destination! To all this, Throw in an average of 20 ° during the year and a very special atmosphere. Tarifa is anideal place !
Ready for your Surf course?
Then choose your lesson, contac us and get ready to enjoy our sport ! Welcome to Surf Fun Tarifa.